Endorsements
"I have always been impressed with Mike Bloom's work.... His intelligence, judgment and demeanor will make him a fine judge for Oneida County."
Hon. Neal A. Nielsen, III Vilas County Circuit Court
(Who else supports Mike Bloom for Judge? Read here.)
WHY MIKE BLOOM FOR JUDGE?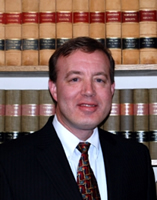 Mike has 18 years of diverse experience across all areas of the law.
EXPERIENCE
District Attorney
Private Practice
Civil Litigation
Public Defender
From the beginning of his legal career, Mike has demonstrated his commitment to serving the Oneida County communities.
COMMITMENT
To the Community
To Justice
Since coming to Oneida County, Mike have volunteered his time in various activities to benefit the community.
SERVICE
Rhinelander High School Mock Trial
Boy Scout Leader
Rhinelander Rotary Club
YMCA of the Northwoods
Mike Bloom has eighteen years of experience as an attorney serving the legal needs of this community in all areas of the law. This is the kind of experience that will benefit Oneida County if he is elected Circuit Court Judge. Mike's commitment to serving the interests of justice for all citizens in Oneida County, as well as his willingness to continue and expand his service to this community make him the best choice to serve as Oneida Circuit Court Judge.