Endorsements
"As a former circuit court judge, I am aware that 60% or more of the job is handling criminal, traffic and juvenile delinquency cases. Only a handful of attorneys in the area have Mike Bloom's experience with these types of cases...."
Hon. Robert E. Kinney
Oneida County Circuit Court (retired)
(Read more from Mike's supporters here.)
EXPERIENCE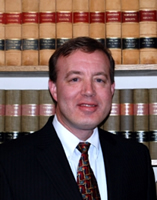 Mike Bloom's range of legal experience, his commitment to this community and to justice, and his dedication to public service make him the best candidate for Oneida County Circuit Court Judge.
Mike has a broad range of legal experience covering the areas of law that make up the nuts and bolts of the day-to-day, week-to-week work of a Circuit Court Judge.
District Attorney
Successfully prosecuted criminal and traffic matters
Worked effectively with law enforcement officers
Reviewed search warrants and structured investigations
Worked effectively with policy makers
Implemented and maintained budgets
Supervised and directed staff attorneys
Private Practice
Represented clients in hundreds of civil matters, including:

Family law
Real estate matters
Probate
Personal injury litigation on both sides
Municipal, zoning and land use issues
Insurance litigation
Public Defender
Handled criminal cases from Misdemeanors to Homicides
Conducted jury trials in numerous cases
Represented children in juvenile and child protection cases
Served clients in mental commitment and child support enforcement matters
No other candidate has a wider range of legal experience.